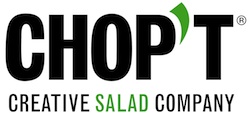 Chop't opened in January 2001 with hopes of bringing something creative, fresh and healthy to the lunchtime scene in New York City, and eventually the rest of the country. The owners wanted to offer the very biggest and best salads and salad sandwiches, with the largest variety of ingredients and the best bang for the buck in the city. They envisioned a place where the customers would have a hand in crafting their meals and could come every day of the year without eating the same meal twice. With multiple locations now open across New York and Washington D.C., it looks like they have succeeded.
Every morning before opening, the kitchen bustles with activity. The owners/chefs prepare dressings and vinaigrettes from original recipes, tested on friends and families for two years until they were perfect. Daily shipments of fresh produce arrive, and then they prepare and grill the meats, roast the turkeys and make their soups from scratch.
Because Chop't maintains the highest levels of food quality, service and cleanliness, customers can always expect to leave there with a smile and a desire to return.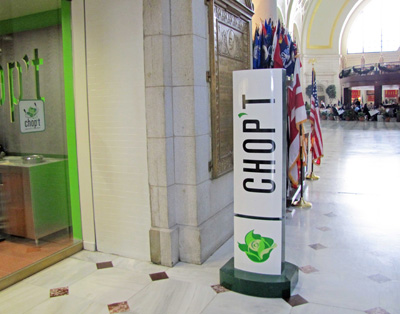 Location:

Main Level, West Hall

Phone:

(202) 688-0330

Website:

www.choptsalad.com

Hours:

Mon-Sat: 10:30am-10:00pm  |  Sunday: 11:00am-10:00pm